Celebrating the International Day of People with Disabilities
06 Dec 22
On Saturday 3 December we celebrated the International Day of Persons with Disabilities. The day promotes further understanding of disabilities and aims to mobilise support for the dignity, rights and wellbeing of persons with disabilities.  
The theme for 2022 is Transformative solutions for inclusive development: the role of innovation in fuelling an accessible and equitable world and focuses on innovative practices to reduce inequality and create further opportunity for people with a disability.  
According to the World Bank, a staggering one billion people live with a disability. These challenges are particularly exacerbated for vulnerable people living in poverty, with limited access to health care, water, hygiene and sanitation facilities, education and employment. 
Discrimination, social stigma and exclusion of people with disability living in vulnerable communities can also have a detrimental impact on their ability to actively and meaningfully engage with their communities. 
Your generous support is helping to drive disability inclusion by building awareness among communities and providing essential life skills training to people with disability.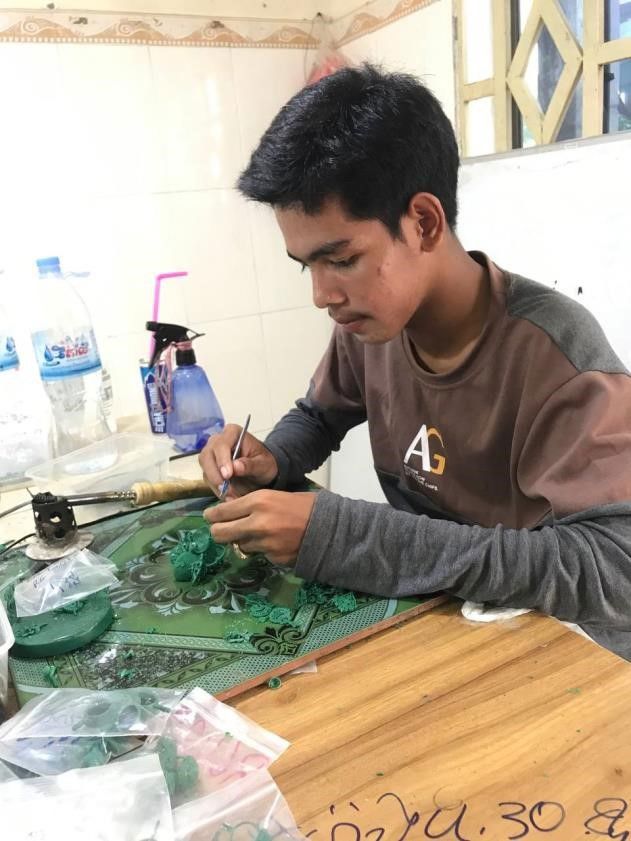 Sangha's story

 
Sangha, 17, was born in the Kandal Province in Cambodia. Growing up with a hearing disability, he often felt left out from his community, especially when people from a similar age to him would laugh at him because of his disability.   
To make matters worse, Sangha's family was struggling financially and would have to travel far in order to earn an income, or work for other people for daily wages. 
Determined to help him forge a brighter future, and with the help of compassionate people in his community, Sangha's parents found the Deaf Development Programme (DDP) - supported by Caritas Australia.  
Thanks to your support and generosity, and the help of our partners, Sangha successfully graduated from his two-year education course and was able to learn vocational skills, such as jewellery-making.  
Deaf Development Program

 
The Deaf Development Program aims to remove the barriers preventing people who are deaf in Cambodia from accessing fulfilling employment and social opportunities.  
The program enables participants to have a meaningful contribution to Cambodian society, empowering them to become agents of their own change and gain the confidence, wellbeing and financial security to lead their lives with dignity. 
The services provided by the DDP make a dramatic change to the lives of the participants, including the ability to communicate with others and develop the necessary skills to earn an income. 
Thanks to your generosity, the program has:  
Helped 4588 people with a hearing disability
across Phnom Penh city, and the Kampong Cham and Kampot provinces.
Assisted 78 (53 female) hearing students
participate in sign language classes.
Helped 14 Job Training students
earn a sustainable income, leading to greater independence and self-sufficiency.
Helped 30 students
receive basic education in sign language, Khmer language, basic mathematics and life skills.