Communities join forces to support the people of Ukraine
31 May 22
The humanitarian crisis in Ukraine continues to escalate, leaving thousands in need of support.  
The number of  people who have fled their homes in the Eastern European nation has now surpassed the 14 million mark. Over 6.8 million people have crossed international borders and at least 8 million have been internally  displaced since February. 
Additionally, according to the United Nations Office for the Coordination of Humanitarian Affairs (UNOCHA), over 24 million people – more than half of Ukraine's population – will need humanitarian assistance in the months ahead.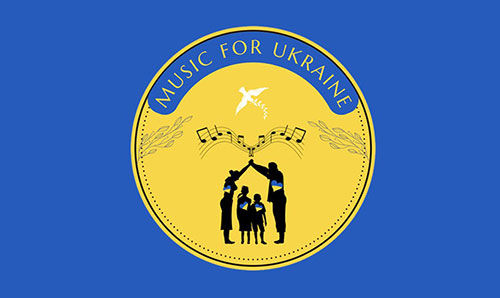 To support people who have been affected by this crisis, Caritas Australia supporters from around the country have joined forces to raise much-needed funds to provide vital aid to the people of Ukraine as they continue to experience extreme hardships and conflict.
Earlier this year, Music for Ukraine, in partnership with Caritas Australia, hosted a  classical music concert to fundraise for our partners on the ground in Ukraine. The event brought together hundreds of attendees, as well as some of Australia's finest classical artists in a musical show of support and solidarity for the people of Ukraine. 
Schools around Australia have also played their part in supporting vulnerable people affected by the Russia-Ukraine war.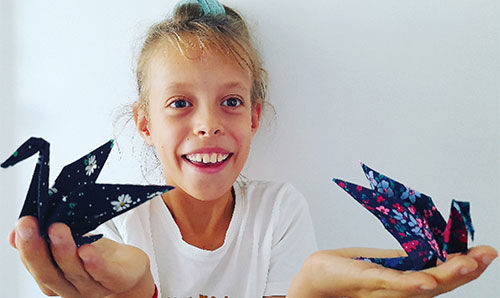 In Attadale, Western Australia, two Year 4 students from Mel Maria Catholic Primary School created their own fundraisers to raise funds for Ukraine.  
One student named Ivy sold fabric origami cranes, dubbing them 'Cranes for Ukraine'. Another student, named Alannah, raised $500 by making mask straps. 
"The school raised $2738. Of which, $2650 were raised by two Year 4 classes at our St Joseph Pignatelli Campus," said Mr Michael Corrie, a teacher at the school.   
Students also completed chores around their houses for a month to help raise funds.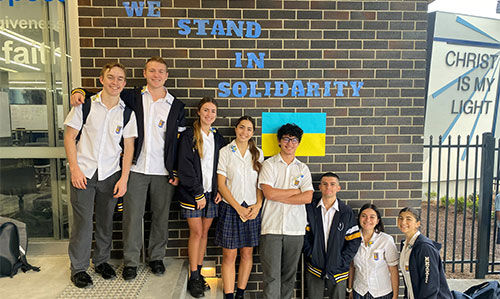 At Gilroy Catholic College in Parramatta, New South Wales, students ran an event to stand in solidarity with the people of Ukraine.   
A Google Form was shared with the students, which allowed them to write a message of support for the people of Ukraine. The messages were collated and sent to the community of St Andrew Ukrainian Church in Lidcombe, Sydney.  
School students also created their own online donation page and wore badges on their uniforms to signal their support for Ukraine. 
Caritas Australia is working directly with Caritas Ukraine and other Caritas agencies in neighbouring countries to support Ukrainian families with food, hygiene kits, clean water, psychosocial support, and emergency shelter to displaced families.
Please donate to Caritas Australia's Ukraine Emergency Appeal.  

The funds raised through this appeal will be used to provide immediate and longer-term humanitarian assistance to communities affected by the conflict in Ukraine, and to displaced Ukrainians in neighbouring countries. Caritas Australia will use these donations through our partners in Ukraine and neighbouring countries where possible.  
Where this is not possible, the funds will be used to provide immediate and longer-term humanitarian assistance to communities affected by crises across the world. If any excess funds remain after a crisis, or if there are changes in circumstances beyond our control that limit our ability to use the funds, they are kept in the Emergency Response Appeal so that we can respond to ongoing needs and future crises across all our regions.