Giving with Purpose: A Guide to Meaningful Charitable Support
25 Jul 23
How do I pick a charity that aligns with my values?
When you act in a way that aligns with your core values, you can gain way more fulfillment from a charitable investment than you would by simply acting automatically or through guilt.
The first step is to define what this means to you – what is your "North Star" when thinking about giving? Perhaps you already have a clear idea of this, but if you feel you could dig a little deeper, here is a quick exercise to help you think about your values:
Get a pen and paper out, and do a brainstorm. Here are some prompt questions: Who do you most look up to and why? What has made you proud of yourself in the past? What legacy do you want to leave in your life? What adds the most meaning to your life? What are you most grateful for? When do you feel most motivated and why? Some of your answers should pull out themes. Can you distil these themes to form values? Examples might be community, fairness, faith, creativity, justice, fellowship, practicality, efficiency, truthfulness, family, generosity, etc. Narrow down your list to about 3-5 values.
---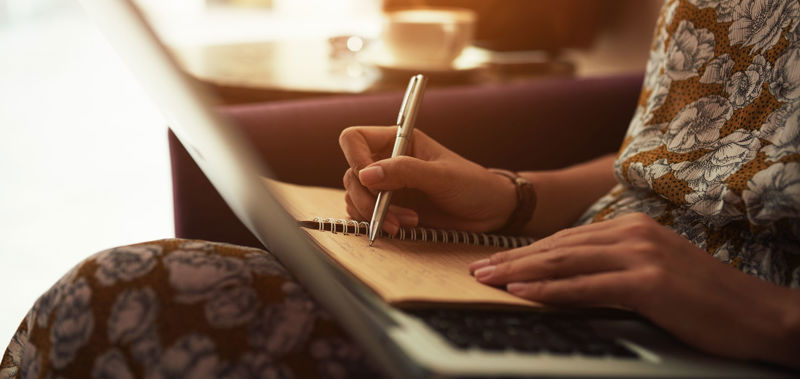 Put it together: how can you use these core values to align with the right charity?
If you are looking for a charity that has a strong sense of community, you may want to choose a charity that has opportunities for community fundraising or volunteering. If you are creative, you might want to consider giving to a gallery or theatre you regularly attend. If you value efficiency, you might decide to give regularly to a charity to lower the overhead costs and funnel more money directly into the programs you want to support. If you value generosity, you might consider a charitable gift item or card for a family member or friend to extend your generosity to others.
How do I know my donation is ending up at my intended cause?
When working out whether to trust your intended charity, a good place to start is to look at the Australian Government's Australian Charities and Not-for-Profits Commission (ACNC) which has been independently set up to provide transparency on charities and not-for-profits (NFPs) operating in Australia. You can use the ACNC Charity Register to check if the charity you're interested in is registered and its reporting is up to date. It also gives an overview of the financials, the kind of work they do and where they do it.
Don't be afraid to ask questions about your charitable donation.
Any reputable charity will have an email or phone number you can call. Prep up some questions like: How are my donations used? What is the core purpose of the work? What is the impact of my donation? What approach do you take? Can I receive a financial summary of my donations at the end of the financial year? Will I get a tax receipt for my donations at the end of the financial year? How do you protect my payment information?
If you're feeling extra ambitious a great place to look is the NFP or charity's most recent annual report on their website – it should have a clear outline of how much income was made, and where that revenue was spent. Large charities should also extrapolate on the organisational strategy and what steps are taken to align with that. Reporting should be transparent, objective, outline impact and its measurements, and convey robust governance.
Warning signs to look out for:
When seeking out information, a charity or NFP should respect the dignity of their program participants and shouldn't aim to manipulate donors with exaggerated or extreme imagery or wording.
---
Laxmi works with other children in child's club
Laxmi leading a child's club run by Caritas Nepal, supported by Caritas Australia.
Shaniella from the Solomon Islands
Shaniella collects eggs in her school in the Solomon Islands. 200 chickens were provided by Caritas Australia Solomon Islands (CASI), supported by Caritas Australia.
Former child soldier, Rosalie
Rosalie now leads a savings and loans association in the Democratic Republic of Congo.
How can I make my support go further?
Think about reducing the number of charities or NFPs you donate to.
Instead pick one or two core charities you most align with - make bigger donations to those. This is more effective than making smaller, less regular donations to many charities.
Get other people on board.
Are you part of a community like a school or church that could get on board with your chosen charity? Maybe you could use this community as an avenue for setting up an event or ongoing fund people could donate to. It could also be a great place to disseminate information on the charity you care about to like-minded people.

Consider making consistent charitable donations.
By making a regular monthly donation your donations will stretch further by reducing overhead costs.
Fundraising at a local school
Your local community can be a great avenue to get more people involved.
Parishioners on pancake day
Getting your church community involved with your chosen charity can be a fun and successful way of raising money.
Get a group together
Bringing your friends together to complete a challenge or fundraiser is another great way to rally up support.
Should I donate to a big charity or a small one?
It depends. While larger charities can potentially have a higher reach or global impact by leveraging funding bodies and government organisations, form associations with other NFPs, and in some cases confederate with other collective organisations, there may be benefits to donating to smaller charities as well. Smaller charities can focus on unique causes, causes that don't get much attention, or be locally led in your area which could be something you're passionate about.
It's more important that you focus on what you value, and what charity or NFP you feel is creating the most change in that area. Look at their records, impact and commitment to transparency as more important indicators than size.

Other factors to consider when picking a charity
You may also want to consider whether your charitable donation is tax deductible. To claim a tax deduction for a charity or NFP you can check if your chosen charity is a Deductible Gift Recipient (DGR), which could entitle you to tax offsets. You can use this search page to check under the "Deductible Gift Recipient Status." For more information, you can also check out the ATO.
Another thing to consider is whether you would prefer to make donations to emergency (humanitarian relief) causes, or development aid. Emergency aid is crucial on the frontline in times of disaster or major conflict and can help people in extremely vulnerable and desperate circumstances. Often, emergencies get the most attention because they receive extensive news coverage and they feel more urgent to supporters. However, if your value aligns with more long term change and reducing poverty down the line, development aid is usually considered a more effective way of achieving this.
Spending some time looking into the cause you want to spend your time or money on doesn't need to be a big ordeal. With the tips above and by having a framework, you should be able to support the cause you the most value and reap greater fulfilment in return.