Sustainable Development Goals: How to change the world
17 Oct 20
The Sustainable Development Goals were developed by the United Nations to provide a roadmap for global development until 2030.

The United Nations Sustainable Development Goals are wide-ranging, covering everything from quality education to clean energy.

Today, on World Development Information Day, we're taking a deep dive into goal 5 – gender equality.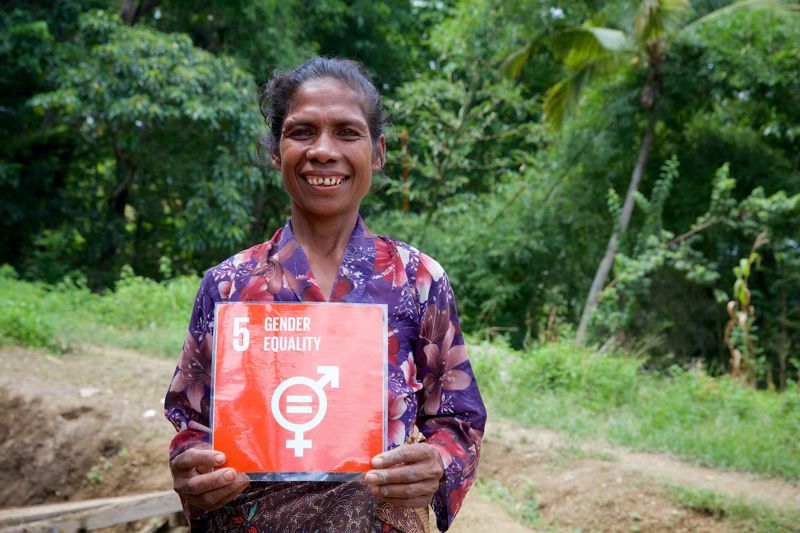 The benefits of Sustainable Development Goal Five: Achieve gender equality and empower all women and girls
Gender equality is a fundamental human right, but it is also one of the best ways to promote development.

But why is gender equality important for development?

Did you know that getting more girls into education accounts for up to 50 per cent of economic growth in OECD countries in the past 50 years?

Or how about that when women receive an income for their work, they invest up to 90 per cent of their money back into their families, significantly more than men, who spend only 35 per cent of their earnings on their families? 

When you address gender equality, you do so much more than help women and girls. You transform communities.
Women and girls are typically responsible for growing staple crops, preparing food, and collecting water. When women and girls are empowered with knowledge about agriculture, safe food preparation and the need for clean water, they improve the food security, nutrition and health of the entire household.
Women and girls are also responsible for looking after children, those living with disabilities and the elderly. When women and girls are empowered with information about childhood nutrition or the specialised needs of the elderly or those living with disability, the whole household benefits.
Women and girls are rarely included in household and community decision-making.
When women and girls are empowered to make decision in their household and community, children are more likely to attend school, and will attend school for longer periods of time. Girls are also less likely to get married below the age of 16 when women are involved in marriage negotiations and discussions.


Women and girls are frequently excluded from peacebuilding efforts at both the community and national level. When women are empowered to participate in peacebuilding, including land dispute negotiation, the results are more likely to be sustainable and accepted by the community.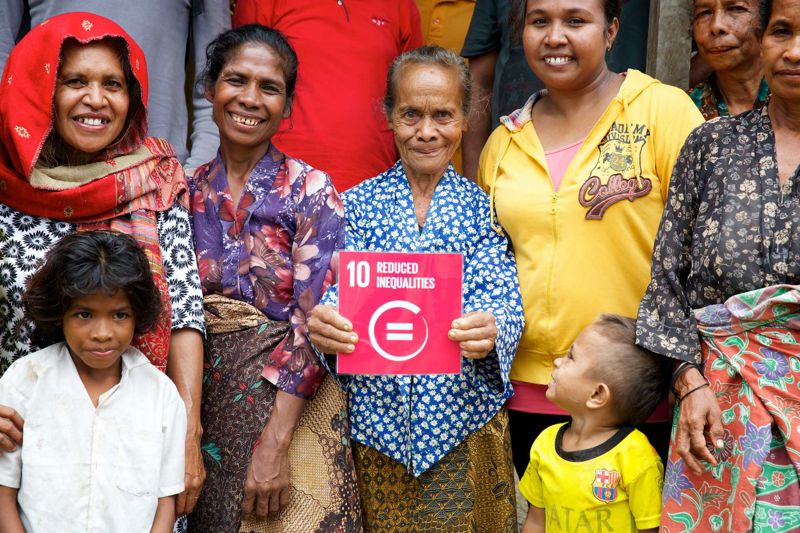 Thanks to years of development, in recent decades, the international community has made impressive strides in gender parity.

Maternal mortality rates have fallen.

The number of child marriages has decreased.

More girls attend school than ever before.

Concrete legal reforms have been made in 131 countries in the past decade alone.

But there is still so much more to do. Women and girls all over the world still experience sexual and gender-based violence, poor nutrition, reduced access to healthcare and education.
And don't forget gender equality in Australia.

Indigenous women and girls are nearly twice as likely to die during childbirth than non-Indigenous women

Indigenous women also have shorter life expectancies, and are several times more likely to experience chronic illness, disease, and homelessness.

We need to make sure that all women have equal rights and access to services.
The impact of COVID-19 on gender equality
The effects of the COVID-19 pandemic mean that the progress we've made in gender equality could be stalled or even reversed.

Women are more likely to work as frontline health workers or care for the sick or elderly, which puts them at increased risk of contracting the virus.

Nearly 60 per cent of women globally work in informal labour, which means that they are at high risk of falling into poverty with widespread closures.

The pandemic has also intensified sexual and gender-based violence against women and girls, as lockdowns mean that women are trapped at home and unable to escape from violence or seek out support services.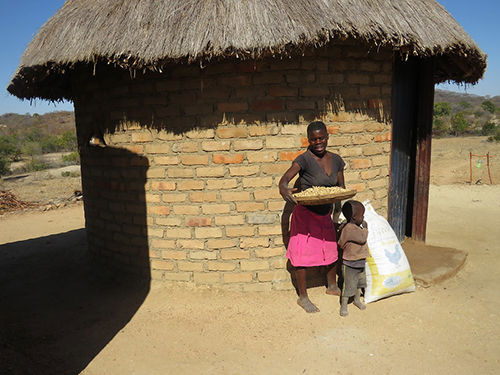 Before the spread of COVID-19, the global poverty rate was expected to drop to 7.9 per cent in 2020. But now, many people who have risen out of extreme poverty will be forced back into it by the combined impacts of COVID-19, conflict and a changing environment.

Current estimates suggest that between 88 to 115 million more people will be pushed into extreme poverty.

Women make up a large percentage of the global poor, and will be some of the most affected by this sudden rise in global poverty.

But this new wave of global poverty will be different.

There will be more urban poor living in congested cities impacted by lockdowns, rather than people living in rural areas. People who do informal labour rather than agriculture will be more at risk of slipping into extreme poverty.

Countries where large numbers of people work in informal industries like the garment industry, hospitality or manufacturing are especially at risk. This means that countries with large populations and mostly informal labour forces like Nigeria, India and Bangladesh will see significant rises in extreme poverty.

Environmental changes are also a huge risk. In Sub-Saharan Africa, South Asia and the Pacific, environmental changes have a significant impact on people's day to day lives, especially food security and access to clean water.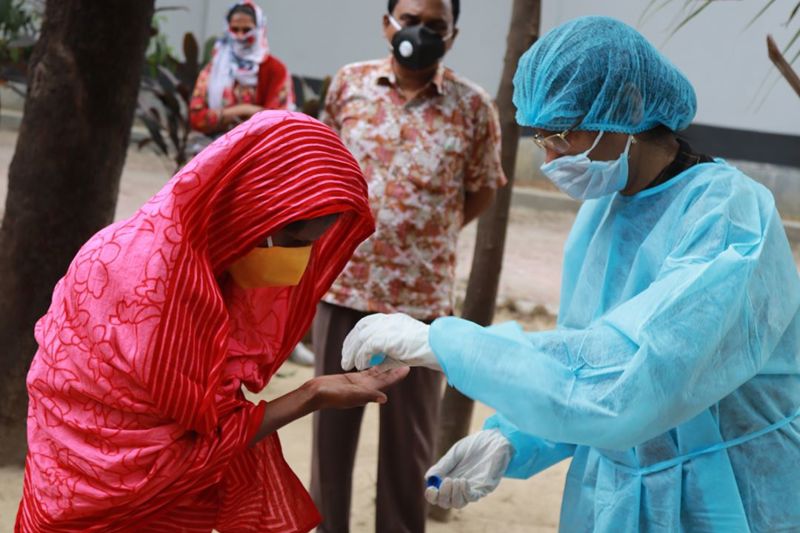 The importance of the UN Sustainable Development Goals during the COVID-19 crisis
It's easy to think that these problems are too big for anybody to solve.

But years of work in development and aid has shown us that this isn't true. Today, people live in better conditions than at any other point in history.

According to the World Bank, in 1820, roughly 80 per cent of the world's total population lived in extreme poverty – the equivalent of less than $1.90 a day. People living in extreme poverty are often deprived of basic human needs, like food, clean water, sanitation, health, shelter and education.

By 1990, nearly 36 per cent of the world lived in extreme poverty.

Today, 9.2 per cent of the population live in extreme poverty.

This means that an incredible 1.2 billion people have risen out of extreme poverty since 1990 alone. In 200 years, we have transformed our world.

If it was possible to reduce global poverty before, it is possible to do so again.

It is crucial to continue to work for gender equality as the pandemic continues, so that we don't lose crucial gains in global development, and so that we can build back better and stronger as a planet.
How you can change the world