Explainer: The Australian Government's International Development Policy
10 Aug 23
This week, the Australian government released its new International Development Policy, the first in almost a decade.  
Why does Australia have an International Development Policy?

 
The government provides funding for development in countries around the world, especially in our region. This is in recognition that development is crucial for peace and stability, and therefore beneficial for Australia's interests in the region. 
What is in the new International Development Policy?

 
Several components stand out about the new policy. The Australian government has confirmed commitments to climate action and gender equality as key drivers of the new policy, with projects above $3 million required to address objectives in these areas. In a time of increasing complexity and uncertainty, a separate Humanitarian Strategy recognises the urgent need for strong coordinated humanitarian action to respond to disasters and crises. There is also the establishing of the new Civil Society Partnerships Fund, which prioritises the strengthening of vibrant civil society networks in our region, among other key elements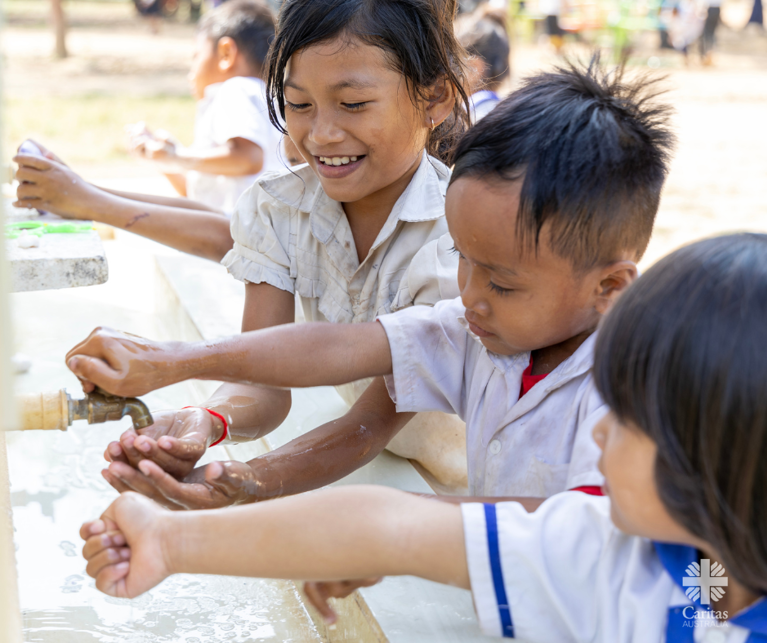 What is Caritas Australia's position on the new International Development Policy?

 
We welcome the new policy and are looking forward to seeing more detail in the next stage of implementation.  
We welcome the introduction of a new framework that requires both climate and gender objectives in much of its foreign aid spending. This will make a huge difference in the lives of vulnerable communities in our region.
The new policy makes clear that Indo-Pacific remains the focus of Australia's development program, and for the first time it recognises the need to incorporate First Nations' perspectives and experiences.  
We're also encouraging the Australian government to:  
Meet its fair share of international climate finance targets.

 

Take a leadership role in supporting locally-led climate resilience initiatives.

 

Develop climate resilience funding as grants, not loans.

 

Prioritise engagement, linking and learning between First Nations people in Australia and internationally.

 
More detail will be forthcoming as the Australian government outlines a roadmap and timeframe to reach its budget commitments.