We acknowledge the Traditional Custodians of Australia and of the land on which we live and work. We acknowledge the Elders, past and present, and younger generations as the emerging leaders of the future. This land is and will always belong to our First Australians people.
Our work in Australia
 Australia has a long history of making decisions for First Australian communities, rather than upholding these communities' rights to decide for themselves. This history has had deep and long-lasting effects on First Australians, as well as Australia as a whole. There are glaring inequalities between the general population and those identifying as Aboriginal or Torres Strait Islander.
We support programs in Australia that are designed and led by First Australians. We believe in subsidiarity: that the people best placed to make decisions are those who will be most affected by them.
*Aboriginal and Torres Strait Islander people should be aware that this website contains images and names of people who have since passed away.
Partnership
We have been working with First Australian organisations and communities in Australia since 1972
Programs
We support seven programs through six local partners in Australia
Priorities
Intergenerational healing, strengthening cultural identity and spirituality, livelihoods opportunities, advocacy
First Australian Programs Snapshot 
Baabayn Aboriginal Corporation
Baabayn Aboriginal Corporation was founded by five Elders from Western Sydney - home to one of the largest urban First Australian populations in Australia. Baabayn (which means 'Ancestral Woman' in Gumbaynggirr language) provides a welcoming environment for First Australian families and individuals to help them heal from the past and nurture their sense of confidence and pride in the future.
The work of Baabayn involves initiatives such as a Homework Club, a Young Mums and Bubs program and a youth group. They also provide advocacy, counselling services and links to government departments.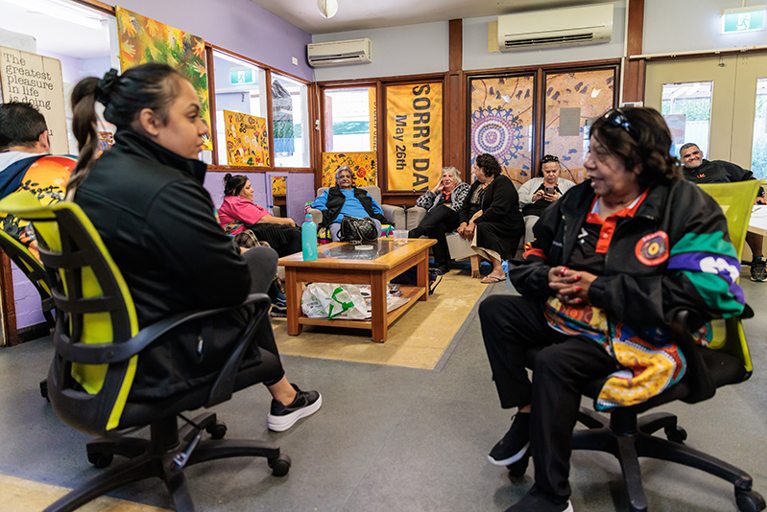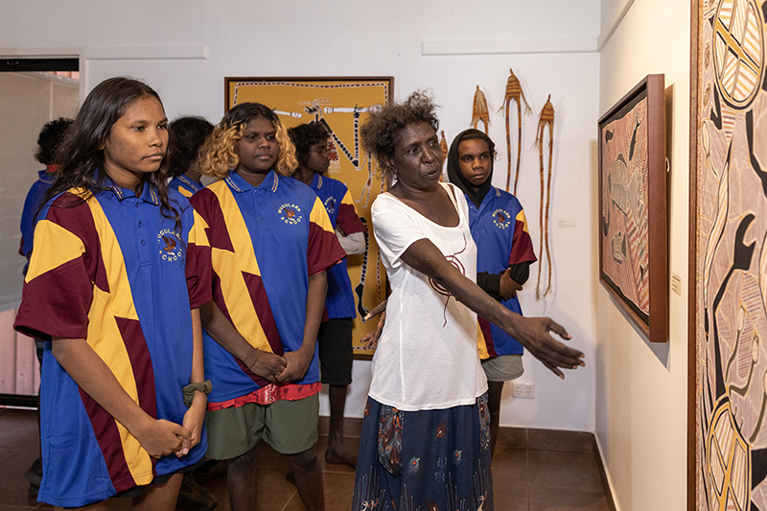 Djilpin Arts
Djilpin Arts is an art centre and social enterprise, designed and led by First Australians in a remote community in the Northern Territory. Established in 2002 by the celebrated actor, musician and beloved community member, the late Balang T. E. Lewis, the centre provides employment, training, income, cultural healing and intergenerational connection for First Australians.
It maintains and promotes traditional and contemporary visual and performing arts and provides cultural tours and tourist accommodation, whilst helping the younger generation to connect with culture.
Aboriginal Carbon Foundation
The Aboriginal Carbon Foundation supports carbon farming projects to practice traditional knowledge and land management that also help Indigenous communities to generate an income.
It aims to build holistic wealth for Traditional Owners and non-Aboriginal carbon farmers, through the ethical trade of carbon credits, by connecting communities which supply carbon credits with organisations seeking to offset their carbon pollution. The Foundation has also developed Australia's first peer-led (Indigenous to Indigenous) independent and rigorous Core Benefits Verification Framework (CBVF) for verifying carbon credits that demonstrate environmental, social and cultural core-benefits.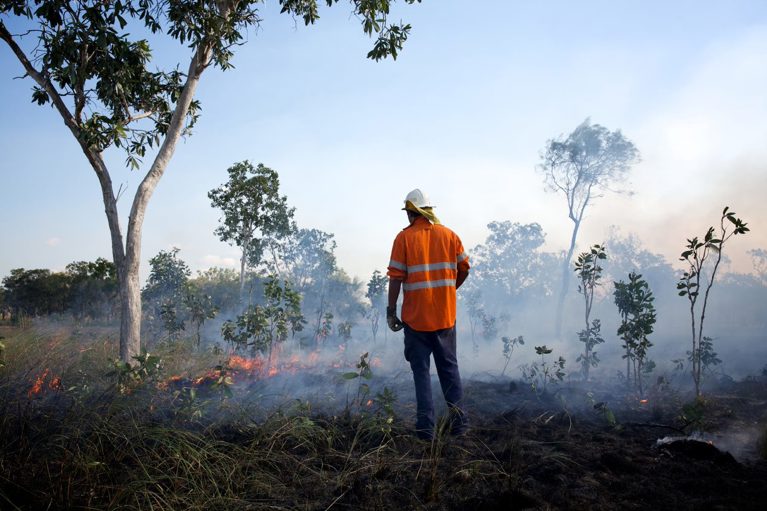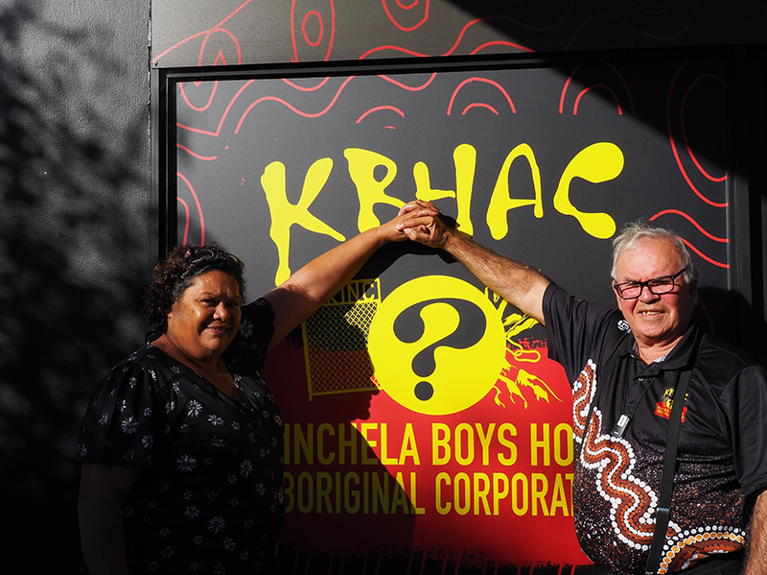 Kinchela Boys Home Aboriginal Corporation (KBHAC)
Kinchela Boys Home Aboriginal Corporation (KBHAC) was formed by the survivors of Kinchela Boys Home in Kempsey, New South Wales, who were forcibly removed from their families during childhood, part of the Stolen Generations.
It aims to support these men, their families and communities in developing healing programs to restore and reconstruct their identity, dignity and integrity. KBHAC takes a survivor-led approach to its governance and healing, and is committed to encouraging healthy peer support models that enable greater social inclusion in community life.
Grassroots Action Palmerston (GAP)
The Grassroots Youth Engagement project (GYE), run by GAP, offers new opportunities to disengaged young Aboriginal people. GYE works collaboratively with local community members, businesses, and government to create positive outcomes in key areas that young people have identified as important to them.
Through its work, GYE delivers justice by empowering young people to reclaim the dignity the legal system has often taken from them. It offers hope to young people who otherwise face the real prospect of a life of marginalisation, incarceration, and recidivism.
National Aboriginal and Torres Strait Islander Catholic Council (NATSICC)
National Aboriginal Torres Strait Islander Catholic Council (NATSICC) is the peak advisory body to the Australian Catholic Bishops Conference on issues relating to Aboriginal and Torres Strait Islander Catholics. With over 130,000 Aboriginal and Torres Strait Islander Catholics in Australia, it is the youngest and fastest growing demographic.
Janice's story
In many remote communities throughout Australia, Indigenous languages are being lost and traditional social structures are breaking down.
Janice is a Wagilak woman living on Jawoyn country in Arnhem Land in the Northern Territory.  
With your generous help, Caritas Australia supports Djilpin Arts Aboriginal Corporation to run an arts and culture centre in the Northern Territory that provides employment and training for First Australians like Janice. Elders run pandanus weaving and printmaking workshops, sharing their knowledge with the younger generation as well as visitors to the centre. 
Today, Janice works as a cultural dancer at Djilpin Arts, performing traditional dances and acting as a tour guide in the art museum.  
With many elders gone, we must transfer knowledge, to keep a connection to culture and nurture future leaders. Me and my family, we keep the culture going, we need to keep our culture strong.
Donate to support and stand with First Nations people