Typhoon Rai brought torrential rain, strong winds, flash floods, landslides and extensive damage to homes and livelihoods.
Over 1.8 million Filipinos have been impacted.
Over 600,000 people evacuated

 
375 casualties

Roads are impassable due to flooding and fallen trees

 

Many communities are now stranded without power, telecommunications and clean water

 
Please give now to support the most vulnerable impacted by this disaster only days before Christmas.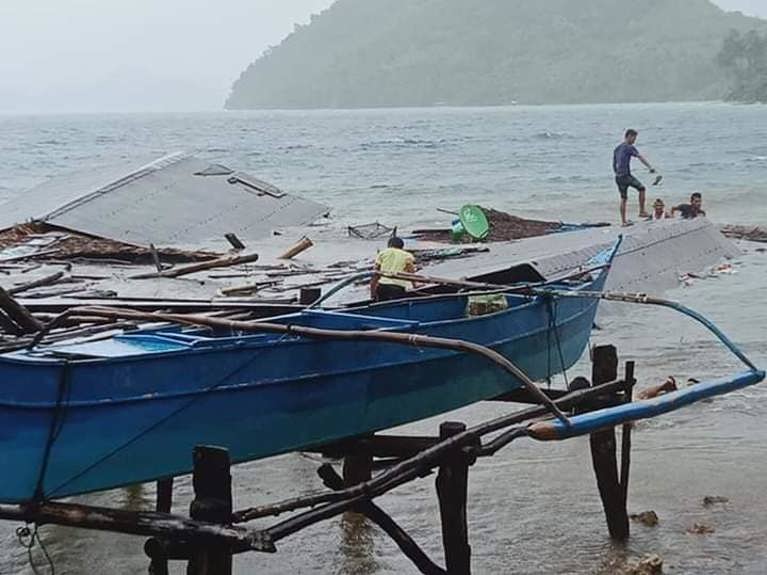 Caritas Australia's partner, Caritas Philippines is actively responding to meet essential needs including shelter, water, sanitation and hygiene, and food, as well as longer term needs:
Transitional shelter to 5,365 affected households  
Cash assistance to 1,837 households
Seeds and tools to help rebuild livelihoods to1,598 households 
Small fishing boats and fishing gear to 610 households 
Psychosocial counselling to 550 people 
Business support to 419 households 
Your generous donation today can provide urgent relief to communities in the Philippines. 
When emergencies hit, we are on the ground with:
Food, water and emergency shelter
Hygiene, PPE and sanitation kits
Medication and health services
We're in a unique position to assist communities before, during and after emergencies through our network of local partners and churches. But we can only continue this work with the help of generous people like you. 
With your help, we can be there when crises hit, providing essentials for survival: food, water, sanitation supplies and shelter. 
Please give what you can so that children, women and men receive the vital supplies they need to rebuild their lives. 
Where does my donation go?
The funds raised through this appeal will be used to provide immediate and longer-term humanitarian assistance to communities affected by crises in Asia. If any funds remain after a crisis, or if there are changes in circumstances beyond our control which limit our ability to use the funds, they are kept in the Asia Emergency Appeal so that we can respond to ongoing needs and future crises in the region.