Gaza: one month into conflict
10 Nov 23
One month since the conflict in Gaza escalated to its current staggering levels, the crisis has reached a critical point, with violence claiming thousands of lives and leaving a population in desperate need of humanitarian assistance.  
Currently, approximately 1.4 million people have been forced to flee their homes, facing an alarming shortage of basic necessities. 
As the conflict persists, the toll continues to rise. Over 10,000 Palestinians and almost 2,000 people in Israel have lost their lives, nearly half of them children. Additionally, there are more than 25,000 people currently sustaining injuries.  
Ongoing bombardments have ravaged homes, hospitals, and essential water and sanitation infrastructure.  
To make matters worse, a complete electricity blackout in Gaza since 11 October 2023 has worsened the situation, leading to critical shortages of food, fuel, and water, affecting around 1.4 million displaced individuals.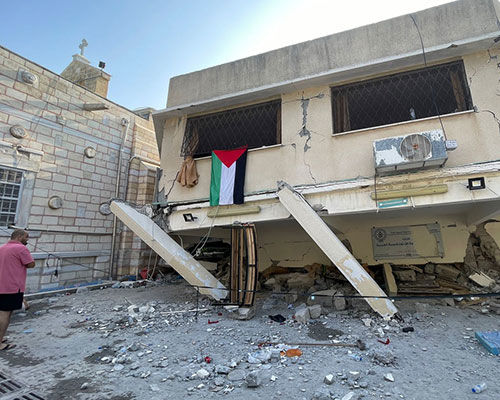 Additionally, there now are more than 50,000 infants at risk of starvation, dehydration, and various health hazards. 
The consequences extend beyond immediate threats, as individuals are succumbing to chronic diseases due to a lack of consistent access to medicines, especially for conditions like diabetes.  
With water-borne diseases on the rise due to inadequate clean water, and a scarcity of essential medical supplies like painkillers and antibiotics, life-saving surgeries are becoming increasingly challenging.  
A report from the World Food Program has revealed that only four days of basic food supplies remain, coupled with less than three litres of clean water per person daily for essential needs like drinking and hygiene.  
There is an evident departure from human dignity as the crisis continues to escalate to unprecedented levels, prompting a call for a complete end to the violence.  
Caritas Australia is working closely with our partners on the ground to address immediate needs, including access to food and water, emergency shelter, and essential hygiene items.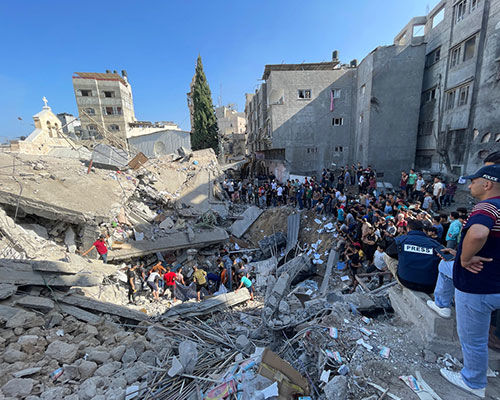 Emergency shelter has been provided for over 1,200 people, and cash support has reached over 9,300 families. The focus extends to psychological support, caregiver assistance, and ongoing aid for Church partners in Gaza who are providing refuge to displaced people. 
With your compassionate generosity, our partners can contribute to sustaining emergency response efforts and offering relief to those affected by the recent hostilities. 
Pope Francis, Caritas Australia and our partners, and other humanitarian aid agencies are urging for hostilities to come to an end, emphasising the need for upholding human rights and restoring human dignity, particularly one month into the conflict. 
The call is resounding: the suffering must end, and it must end now.