Himalayan homestays open up livelihood opportunities for Nepali families
29 Sep 22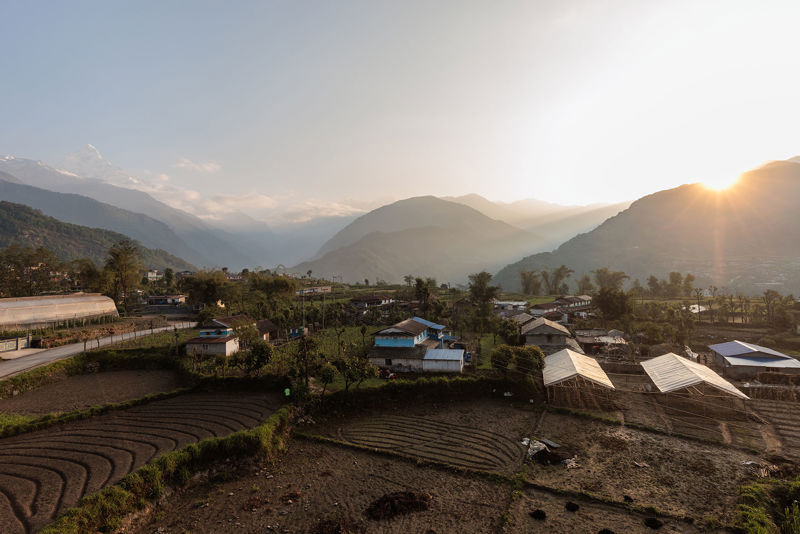 Nestled at the base of Annapurna Himalayan range in Nepal is a homestay and agro-eco tourism centre that is helping local communities to share their culture with the rest of the world.  
The Machhapuchhre Agro-Eco Tourism Learning Center and Homestay (MALH) is supported by Caritas Australia through our partner organisation Caritas Nepal. The program aims to create additional sources of income and employment opportunities for rural farmers, encourage organic farming practices and promote cultural learning, all against the spectacular backdrop of the Himalayas. 
Tourism is a vital sector for Nepal, and the COVID-19 pandemic has had a significant impact on the livelihoods of communities who rely on visitors to earn income. With restrictions now easing in Nepal and international borders reopening, tourists can once again experience life in traditional Nepali homestays while also helping support the livelihoods of rural villagers in the Himalayas.  
With the support of Caritas Nepal, rural farmers in the Himalayas can participate in training in Integrated Pest Management (IPM) technology to cultivate organic vegetables and produce healthy crops at a significant higher rate. The produce can then be used to create organic Nepali meals for visitors to the homestays. 
Since the program first began in 2018, more than 8,000 people have visited the homestays. Following the success of the MALH, the homestay project has now been expanded to five other districts across Nepal.   
Kanya
Kanya and her family run a traditional homestay business at her house. She offers tourists the experience of staying in a traditional Nepali home.
After participating in IPM (Integrated Pest Management) training, Kanya now provides organic meals grown in her for her guests. She also received a loan to help expand her homestay business.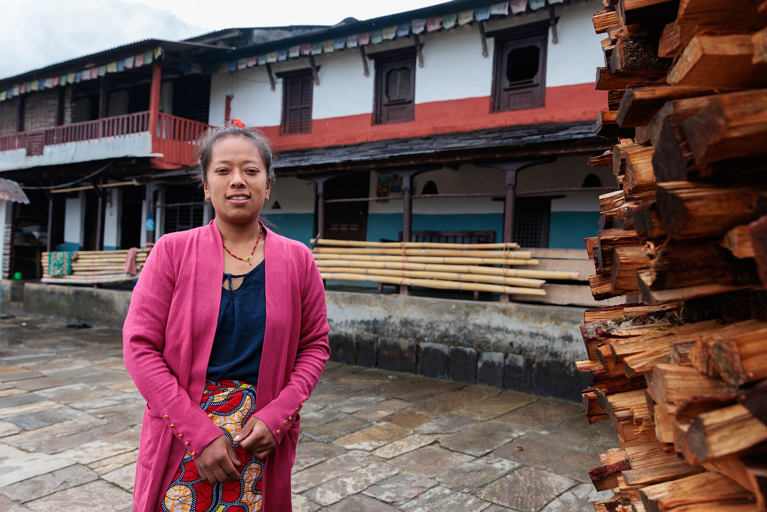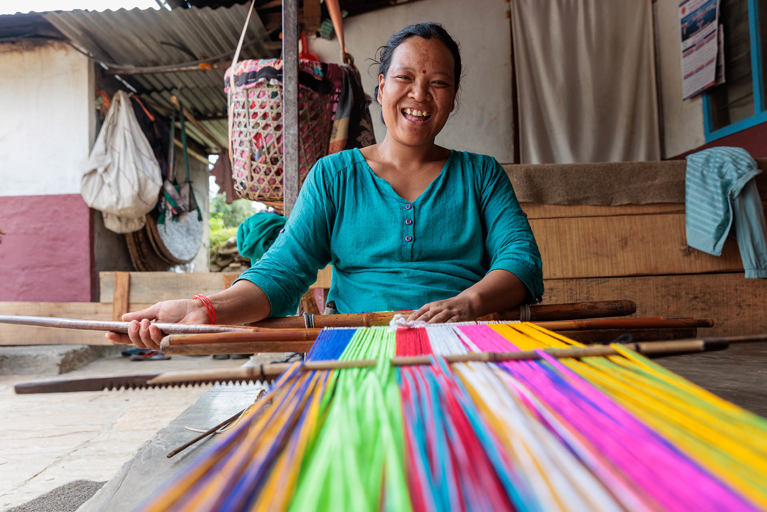 Rita
Rita is a mother of two children and a member of the Machhapuchhre Agro-Eco Tourism Learning Centre.
She received a loan to expand her handicrafts business through the program and now makes weavings, bags and hats to sell to tourists.  
Chandrabahadur
Chandrabahadur is a beekeeper who generates income from selling honey.
With the support of Caritas Nepal, he received a loan to expand his honey making business and now has four hives that make honey.