More funding to Ukraine to address impacts of war on the most vulnerable
20 Mar 22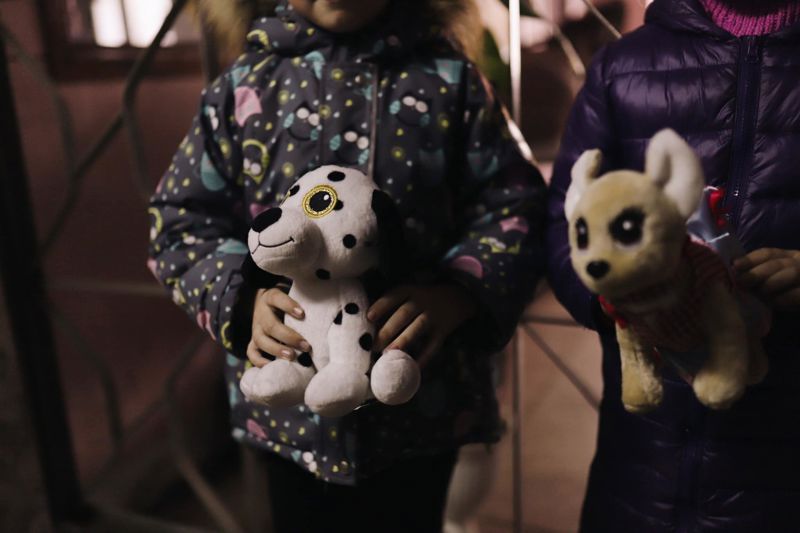 Caritas Australia welcomes the additional $30 million in emergency humanitarian funding for Ukraine announced today by the Australian Government, to focus on protecting women, children, the elderly and those living with disability.  
This includes provision of $2 million for the Emergency Action Alliance, a collective of Australian-based aid organisations of which Caritas Australia is a member. It also includes $10 million under the Australian Humanitarian Partnership and brings the total humanitarian assistance package to $65 million for Ukraine. 
"We welcome this much-needed funding for Ukraine, particularly for those who are extremely vulnerable to this conflict" said Kirsty Robertson, Caritas Australia's CEO.  
"We are working through local Caritas agencies on the ground who are best placed to assess where the needs are greatest. Through these agencies we have been responding to the needs of vulnerable people from the onset of this emergency, both in Ukraine and in neighbouring countries." 
"Caritas Ukraine has been directly supporting women and children crossing the border, in particular unaccompanied minors, to try to provide safe passage and prevent human trafficking. And it is not just the risk for people who are fleeing their homes to other countries. Most of the population is still left in the country, and in the eastern regions this means that millions of people are living with extremely limited access to water, food, heating, medicines, and other essentials." 
"I'm particularly pleased to see the focus on the elderly in this assistance package, as this crisis is considered the 'oldest in the world', with roughly one in four people in Ukraine over the age of 60. Nine out of ten Ukrainians over 60 need help getting food, and one third need medication for chronic diseases, which puts them at increased risk during this crisis."  
"In 2021, United Nations surveys showed that 2.7 million people were registered with disabilities. This gives us a vulnerable and relatively immobile population quite literally in the line of fire."  
"Many vulnerable people cannot leave – whether because of a disability, age, or because they simply do not have the means to get to the border. Through our partner we are helping to implement a wide range of activities to support people, working through the local Church network to coordinate dioceses, parishes, and volunteers across the country."  
Caritas Australia is working directly with Caritas Ukraine and its local partner Caritas Spes to support Ukrainian families with food, hygiene kits, clean water, psychological support, and emergency shelter to displaced families. Since the beginning of the conflict, Caritas Ukraine has assisted more than 102,000 people across the country.  
Donations can be made at: www.caritas.org.au/ukraine  
Media contact: Jessica Stone 0490 684 867 /  jessica.stone@caritas.org.au    
Note:
Kirsty Robertson, Caritas Australia's CEO is available for interview.  
Vladyslav Shelokov, Caritas Ukraine's Resource Mobilisation Director is available for interview from Ukraine.