Commemorating National Reconciliation Week
27 May 22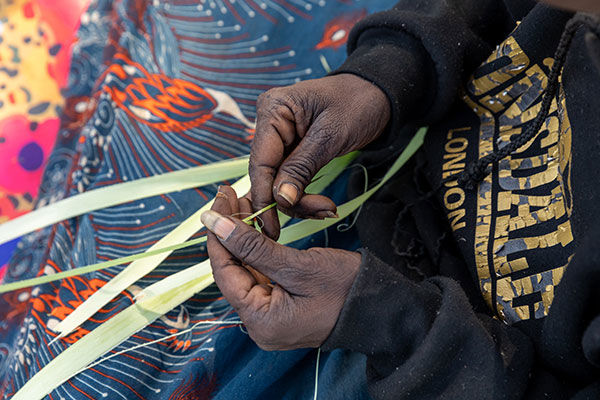 National Reconciliation Week is observed from 27 May to 3 June every year. These dates commemorate two significant milestones in our nation's reconciliation journey— the successful 1967 referendum, and the High Court Mabo decision.  
In 2022, 23 years after the Bringing Them Home report and 12 years since the National Apology, Aboriginal and Torres Strait Islander children are still 10.6 times more likely than non-Indigenous children to be removed from their families.
This worrisome statistic is a reminder that historical injustice is an ongoing source of intergenerational trauma for Aboriginal and Torres Islander people. 
The theme for National Reconciliation Week this year is 'Be brave. Make Change', and it is a challenge for all Australians— individuals, families, communities, organisations and government—to Be Brave and tackle the unfinished business of reconciliation so that we can Make Change for the benefit of all Australians.   
With your support, Caritas Australia works in close partnership with Aboriginal and Torres Strait Islander peoples, and First Australian-led organisations, to support programs that focus on intergenerational healing, strengthening cultural identity and spirituality, livelihood opportunities, and advocacy.   
Together, we have been able to support seven First Australian programs that have reached more than 9,050 people.  
Caritas Australia, in collaboration with our partners, has also developed the Reconciliation Action Plan, which will be officially launched later this year. The plan provides an opportunity for all members of our community to consider ways in which we, together, can heal the wounds of the past and foster a shared future filled with hope.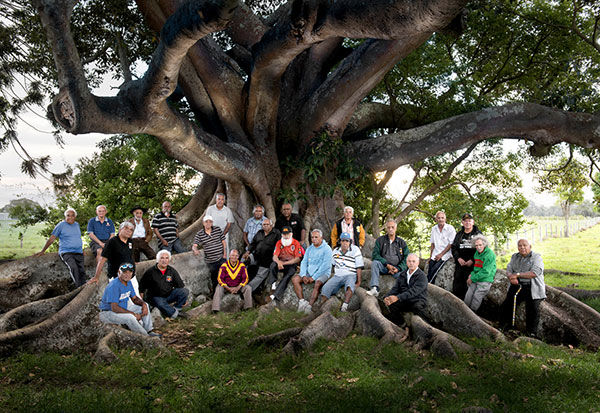 Kinchela Boys Home Aboriginal Corporation (KBHAC) is a not-for-profit organisation that was formed by the survivors of the State-run Kinchela Boys Home in Kempsey, NSW, who were forcibly removed from their families during childhood, now known as the Stolen Generations. Caritas Australia partners with KBHAC to address the social and emotional wellbeing of survivors and their families and to assist in the healing of trauma that continues to adversely affect their lives today.  
Through the provision of tailored healing programs and support to Stolen Generations survivors and their descendants, participants are encouraged to take control of their own lives and address intergenerational trauma. 
KBHAC takes a survivor-led approach to healing, and is committed to encouraging healthy peer support models that enable greater social inclusion in community life.   
The program also engages in advocacy around the impacts of child removal, with KBHAC leading advocacy through policy influence and community engagement activities.