The time to act is now - Help Fight Famine
01 Aug 22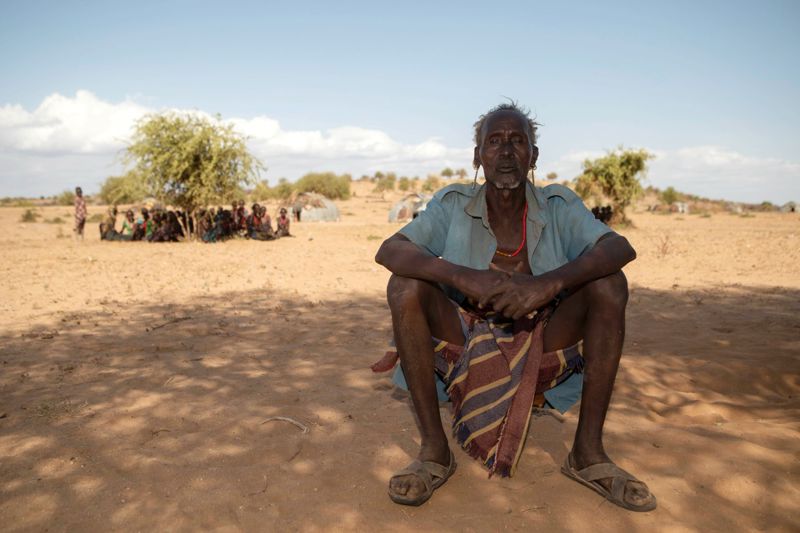 Right now, 49 million people are facing famine. Here in Australia, we've seen our own food prices skyrocket due to the ongoing impact of the pandemic, climate disasters and most recently, the conflict in Ukraine. But in communities where people were already facing life-threatening hunger, this conflict has pushed them to the breaking point.  
This is an urgent crisis that can't wait. 
Research conducted by Caritas Australia of over 1,000 Australians found that 70 per cent of Australians believe the global community should do more to support people living in poverty.  
The poll found that while nearly all (98 per cent) of Australians are aware of the war in Ukraine and the global food crisis (86 per cent), almost half don't know about the food crisis in the Horn of Africa.  
"It's no surprise that almost all Australians are aware of the war in Ukraine, but it's concerning that Australians are much less aware of the impact that the war is having on the food crisis in the Horn of Africa," said Kirsty Robertson, Caritas Australia's CEO.  
"We are talking about a horrifying 18 million people that are facing hunger across the Horn of Africa. This is one of the worst humanitarian emergencies I have seen in over 20 years in this sector, and yet not enough people know about it. We must step up urgently so we can avert a catastrophic death toll. The longer we wait, the worse this will get."  
The Caritas Australia survey, which sampled over 1,011 Australians aged 18 to over 65, has been released just as Australian aid organisations, as part of Help Fight Famine, call for the Australian Government to commit $150 million to tackle food insecurity in hunger hotspots around the world.  
"Around the world, food and fuel prices are skyrocketing because of the war in Ukraine. Regions like the Horn of Africa were already facing significant challenges from the drought, COVID-19 and even locust plagues, but with the increased global food prices communities that were already in dire straits are now facing nothing short of an impending disaster." 
The survey also found that around half of Australians are concerned about the food crisis in the Horn of Africa, where at least 18 million people are facing hunger. Worryingly, one in ten are unconcerned. 
"We can't afford to delay action on this crisis. We know that things will only get worse from here, and in the future, it will be even more expensive and complex to prevent loss of life and outbreaks of further conflict. Without immediate action we're looking at mass hunger – the kind that can destroy whole generations. I'm urging Australians to put more pressure on our government to step up and avert a crisis, but also to do what they can to avert this disaster." 
The Caritas Australia survey revealed that more than one third of Australians (41 per cent) believe the Australian Government should be doing more in terms of humanitarian aid, while some 29 per cent believe the government needs to do more to help with the food crisis in the Horn of Africa.   
Join the chorus of voices to Help Fight Famine and write to your MP.