Tonga has been cut off from the rest of the world following a violent underwater volcano eruption on 15 January that triggered tsunamis, destroyed telecommunications and blanketed the Pacific island nation in ash.  
There are reports that some coastal communities in Fiji and Vanuatu have been damaged by large waves and tsunami warnings were also issued across the Pacific, Australia, US and Japan.  
We are currently working to restore communications with our local partners to assess the situation on the ground and determine the most urgent needs. The volcanic ash is hampering emergency flights into the country and the damage to telecommunications infrastructure has made it difficult to get in contact with affected communities.  
There are fears that the volcanic ash and saltwater inundation from the tsunami waves may contaminate drinking water and threaten the health and safety of vulnerable communities.  
Your urgent support is needed today to help communities affected by this disaster.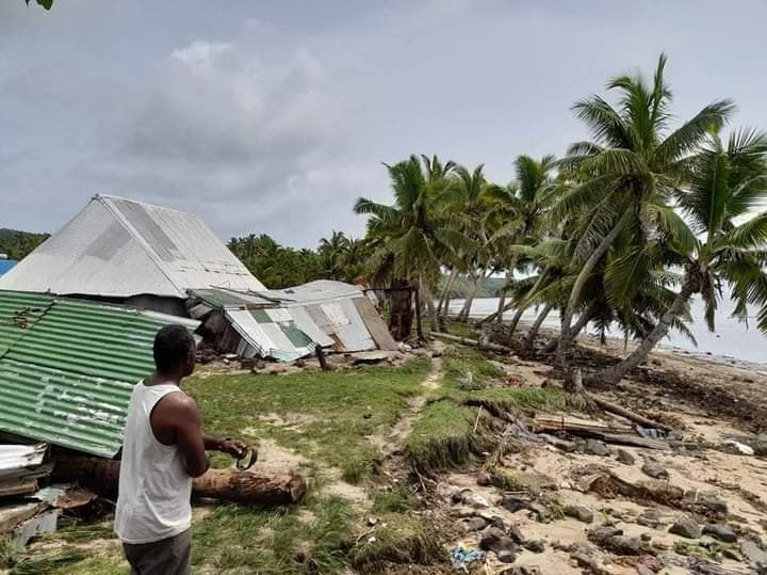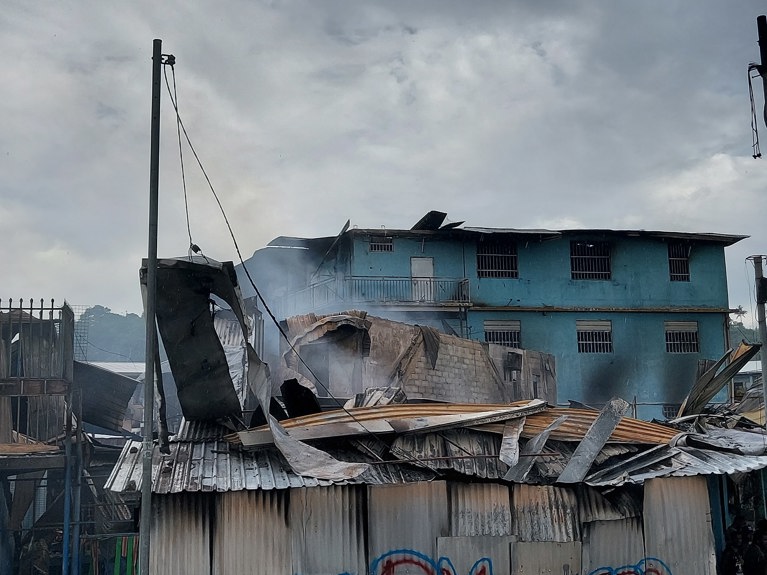 Civil unrest in the Solomon Islands
The Solomon Islands are facing civil unrest after riots broke out in in Honiara, increasing the barriers to ensuring that vulnerable communities have access to food, clean water, sanitation and a means to make a living.
Three people were killed, over 1000 businesses were destroyed and millions of dollars lost through the riots. The country is now facing the upcoming cyclone season during this period of uncertainty.   
In Papua New Guinea, an alarming increase in COVID-19 cases and deaths has hospitals nearing at full capacity, as its health system also struggles to cope with the surge in cases. Fiji is also facing huge challenges brought about by COVID-19.
The Pacific region is also particularly vulnerable to earthquakes, volcanic eruptions, tsunamis, floods, and other natural disasters. Many families lack access to adequate healthcare, clean water and sanitation, and when disasters strike, the steep cost of imported medical and emergency supplies puts some of the most marginalised people at risk.
We work with our partners on the ground to get food, clean water and first aid to communities as quickly as possible.
With your help, we can make sure that communities get the emergency supplies they need to survive, rebuild and recover from crises.
We are currently providing support for communities affected by
COVID-19 crisis in PNG
In PNG, we are working with our local church partners to distribute more than 300,000 PPE to health workers. Through your support we are also providing educational materials, handwashing training and hygiene kits (including masks and hand sanitisers) to those most at risk. Psychosocial support and sustainable livelihoods training are also a priority.
Tropical Cyclone Harold
In April 2020, Category 5 Cyclone Harold hit the Solomon Islands, Papua New Guinea, Vanuatu, Fiji, Samoa and Tonga, leaving a trail of destruction, death and displacement in its wake. We worked with our partners to deliver emergency assistance including basic supplies like food, water, shelter and first aid. We continue to support affected families in their efforts to rebuild their lives.
Tropical Cyclone Yasa
In December 2020, Category 5 Cyclone Yasa hit the low-lying island of Fiji. The storm was the most powerful to hit Fiji, and displaced more than 23,000 people.  With your support, we worked hand in hand with our partners to deliver emergency assistance including food, water, shelter and first aid. We continue to support affected communities. 
When emergencies hit, we support partners on the ground with
Food, water and emergency shelter
Hygiene and sanitation kits
Medication and health services
We're in a unique position to assist communities before, during and after emergencies. We work with local agencies throughout the world to provide emergency relief, and emergency preparation services. But we can only continue this work with the help of generous people like you.
With your help, more families in vulnerable communities around the world can learn how to reduce the impact of natural disasters on their lives, as well as be provided with essentials they need for survival: food, water, sanitation supplies and shelter.
Please give what you can so that children, women and men receive the vital supplies they need to prepare, survive, and rebuild.
Where does my donation go?
The funds raised through this appeal will be used to provide immediate and longer-term humanitarian assistance to communities affected by crises in the Pacific. If any funds remain after a crisis, or if there are changes in circumstances beyond our control which limit our ability to use the funds, they are kept in the Pacific Emergency Appeal so that we can respond to ongoing needs and future crises in the region.