Become a regular giver today
Regular giving changes lives
Sign up to be a Caritas Neighbour and receive a fair trade tote bag
When you sign up as a regular supporter, you will receive a complimentary fair trade, eco-friendly tote bag.**
We know that providing ongoing support to a community is the best way to create genuine, lasting change - it's why we work alongside our partners on long-term development programs that tackle the issues that matter most to them. The guarantee of ongoing funds provided by your monthly gift means that we can:
plan for the future
improve the efficacy of our programs
significantly increase our reach to help even more people in need. 
Become a Caritas Neighbour today and help bring equality and justice to people around the world.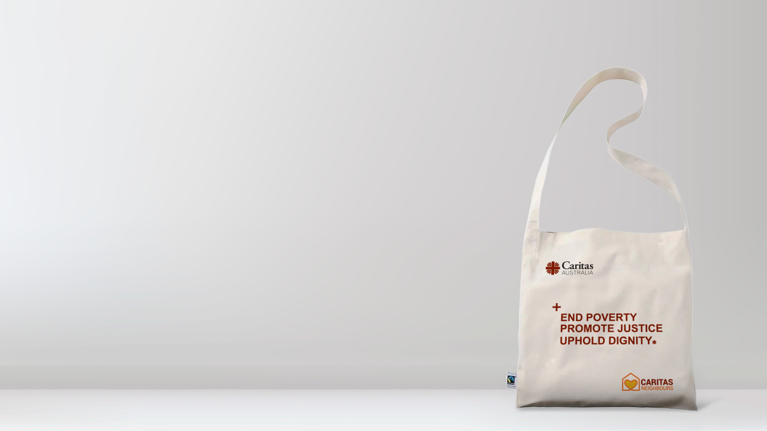 Support long-term development programs in Africa, Asia, Australia, the Middle East and the Pacific.
Respond quickly to crises when they happen, and provide lifesaving access to water, healthcare, food and shelter.
Future-proof the organisation so we can continue to strengthen our programs and extend our reach of support to more people living in poverty.
NOTE: If you would prefer to sign up as a Caritas Neighbour offline or would like to update your existing Regular Giving details, please download our printable Monthly Giving form and return it to Caritas Australia, PO Box 9830, Sydney 2001. Alternatively, you can give us a call us on 1800 024 413, or email neighbours@caritas.org.au.
** First instalment must be above $9.00 to receive the tote.