Timor-Leste and Indonesia appeal for support in the wake of devastating floods
07 Apr 21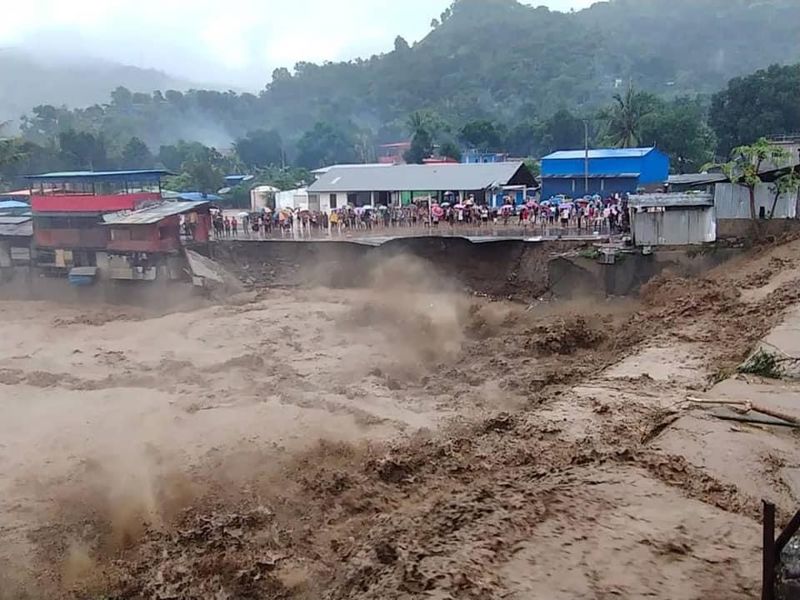 We have launched a Timor-Leste and Indonesian Floods Emergency Appeal, as thousands of people remain displaced following flash flooding and landslides. 
Tropical Cyclone Seroja struck Timor-Leste and eastern parts of Indonesia on 4 April 2021, inundating the two countries with torrential rain.  
While the extent of the casualties and damages is yet to be fully assessed, our local partners in Timor-Leste believe this is the worst flooding in recent history.  
In neighbouring Indonesia, entire villages have been washed away and rain continues to hamper search-and-rescue efforts.   
At least 157 people have already lost their lives, including 27 in Timor-Leste and 130 in Indonesia. Another 13,000 people were forced to flee their homes and seek shelter in evacuation centres.  
The Timor-Leste capital, Dili, is one of the cities most affected by the floods, with roads cut off and houses swept away. Many people are still without access to clean water and electricity. The floods have also destroyed a large number of farms.  
Timor-Leste is one of the least developed nations in our region, with more than 42% of the population living under the national poverty line. This latest disaster is likely to have a significant long-term impact on vulnerable communities, particularly those who have lost homes, animals and crops.  
Floods may increase risk of COVID-19 transmission 
Along with the unfolding flood emergency, both Timor-Leste and Indonesia are dealing with a health crisis, as they battle to contain COVID-19. 
Timor-Leste has largely controlled the spread of COVID-19 since the pandemic began. But a surge in local transmission last month prompted government authorities to impose a lockdown on cities such as Dili. There were over 461 active cases in Timor-Leste when the flooding occurred.  
There are fears that local transmission may skyrocket because of the floods, with thousands of displaced residents now seeking shelter in crowded evacuation centres where physical distancing is not possible. A sharp increase in COVID-19 cases will put further strain on Timor-Leste's already fragile healthcare system. The National Laboratory where COVID-19 testing is conducted was also damaged by the floods.   
Like Timor-Leste, Indonesia is experiencing a COVID-19 crisis, with more than 1.5 million confirmed cases since the pandemic began – the highest number of cases in South-East Asia. There were 6,731 new COVID-19 cases recorded on the same day Tropical Cyclone Seroja struck Indonesia. 
Local partners are on the ground now 
Our local partners in Timor-Leste and Indonesia are currently monitoring and assessing the situation to determine the most urgent needs of affected communities.  
Through our network of churches and local NGOs, we can respond quickly when an emergency like this occurs. But this work can only continue with the help of generous people like you. 
With your support, our partners in the field can quickly supply essentials such as food, water, sanitation supplies and shelter to people who need it most.   
Your generous donation today can provide much-needed assistance to families in Timor-Leste and Indonesia impacted by the floods.  
Please donate now to the Timor-Leste and Indonesian Floods Emergency Appeal.