Wellbeing in Bangladesh: Halima's story
17 Mar 21
Halima is raising two children under seven in a refugee camp in Bangladesh, while caring for her mother who has a disability. Widowed at just 21, Halima fled violence in Myanmar's Rakhine State in 2017, arriving at the camp with nothing.  
Caritas Australia, through its partner, Caritas Bangladesh, helped Halima out with a shelter and cooking equipment so that she could feed her family. She participated in hygiene and sanitation training and took on the role of community trainer herself, organising the cleaning of washrooms, wells and toilets.  
Halima's training became all the more invaluable as the COVID-19 pandemic struck - when safe hygiene and preventative measures suddenly became lifesaving.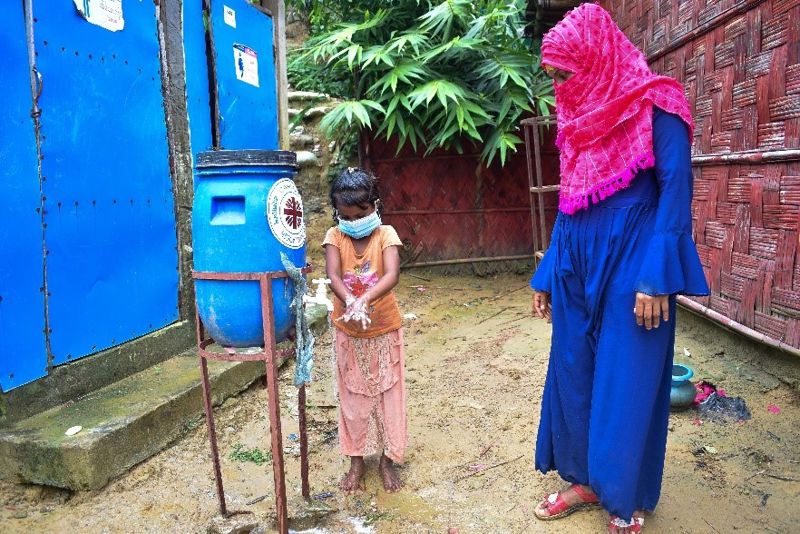 Halima is proud that she is able to earn a small income, while maintaining the health of her family and the cleanliness of the camp community. Her children are adapting to life in the camp and are now at school. 
Halima aspired to 'Be More' for her family and for the community around her.  
"My hope is that our children will be able to do a job, to live with pleasure, they will find their happiness - that will bring wellbeing for them," Halima says. 
Your support this Lent is lifesaving for people experiencing poverty and oppression. Please help more people like Halima and improve the conditions for refugees around the world.