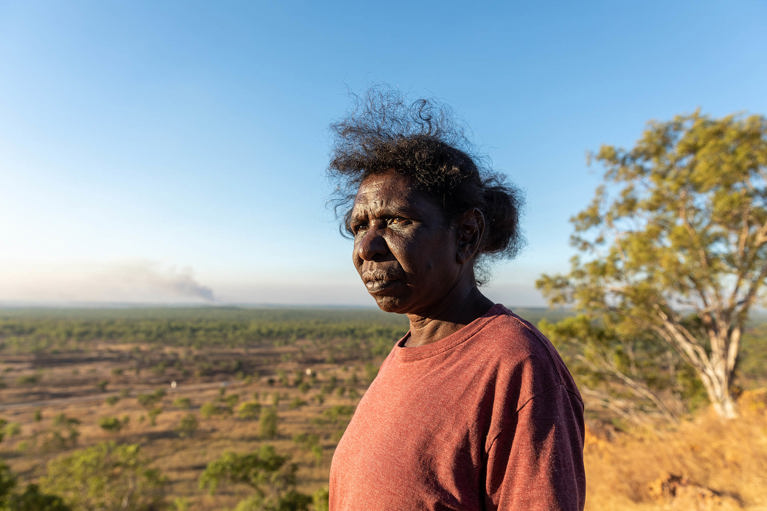 Janice lives on Jawoyn country in Arnhem Land. Like many remote communities in the Northern Territory, Janice's faces a range of challenges – low employment and education, financial hardship, poorer health and lower life expectancy.

With your help, Caritas Australia supports Djilpin Arts Aboriginal Corporation, which operates a centre for traditional and contemporary Aboriginal arts and culture, providing employment and generating income for local communities.

Elders run workshops and share their knowledge with the younger generation, and with visitors. Local guides run bush cultural tours and architect-designed tourist accommodation is available for visitors.
"With many elders gone, we must transfer knowledge, to keep a connection to culture and nurture future leaders. Me and my family, we keep the culture going, we need to keep our culture strong."
Djilpin Arts provides employment and training for young people, a place for elders to pass on traditional knowledge, an art museum and authentic cultural experiences for tourists. 
Janice has been a Djilpin Artsworker since 2015, performing traditional dances, as a host for performances and as a tour guide in the art museum.
With your support, Caritas Australia was also able to fund the launch of a Djilpin Arts shed in 2021, to display and store artworks for shipping to online customers. COVID times have been particularly tough on remote communities, however, Djilpin Arts has been able to build up the online element of its business during the pandemic, helping communities to continue to make an income.
Your generosity today can help First Australian communities to share intergenerational knowledge between elders and the younger generation - to promote healing, and to keep culture alive.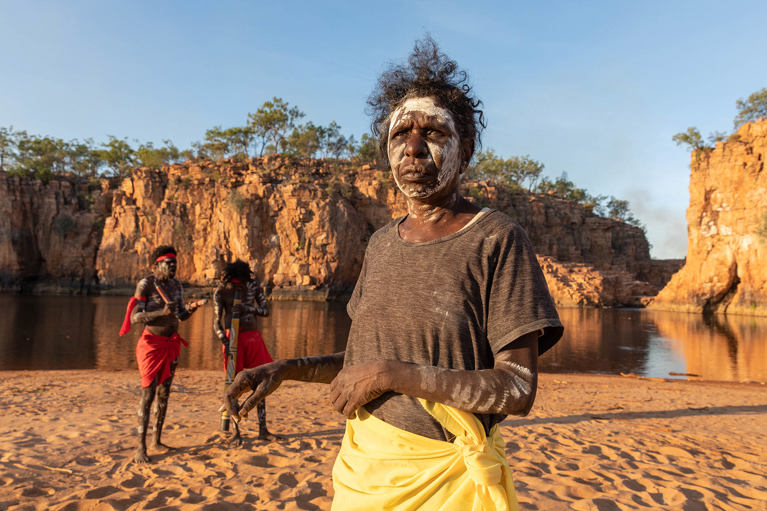 Provide employment opportunities to First Australians
Support workshops to train young people
Preserve Indigenous culture for all future generations